Programming
Student Centers Programming engages students through diverse, interactive, social and educational events which help to create a sense of community on campus. Several activities at the Student Centers are run by the Georgetown Program Board (GPB).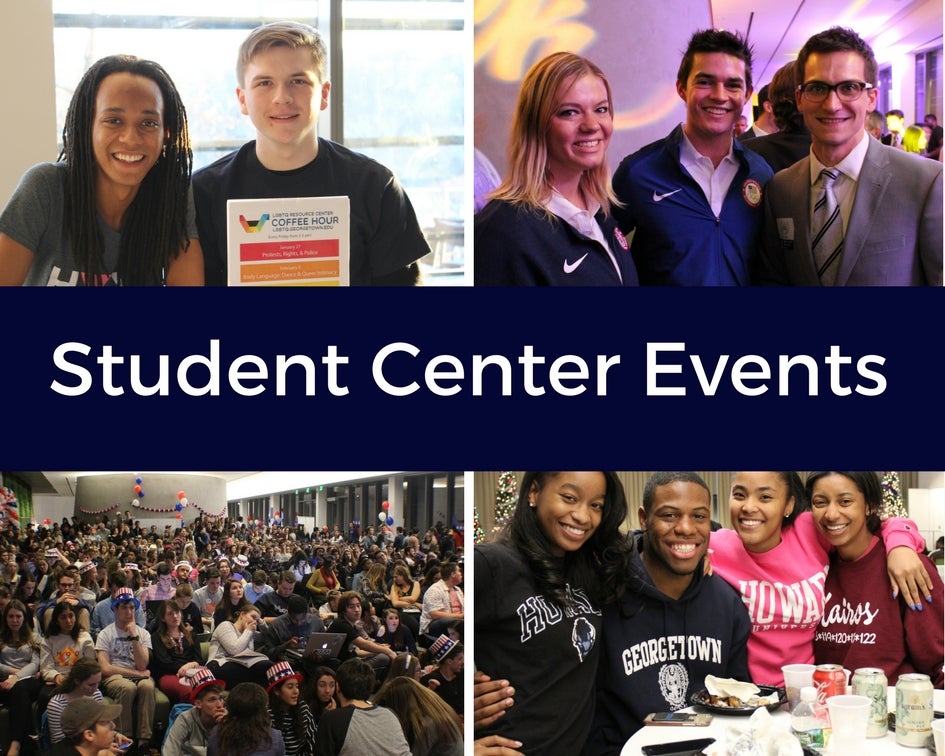 Here is a general list of events that have been held in Student Centers space since the beginning of the 2016 – 2017 academic year:
Break the Stigma Event
CAB Club Fair
Campus Ministry Open House
Election Day Coverage
Clockhand Records Fall Music Festival
Graduate Awards Ceremony
Graduate Government Party
2017 GUSA Debate
HFSC Birthday Bash
Hoya Hacks
Meet the Fellows
Men's and Women's Basketball Game Watch Parties
New Student Convocation Lunch
Team USA 2016 Olympic Awards After Party
Open Mic Night
Our Ocean Event
OWN IT Event
Stay tuned for a list of events for the 2017-2018 academic year!